My breedings good and bad for 2007 is as follows:-
Chilobrachys fimbratus....1 good eggsac.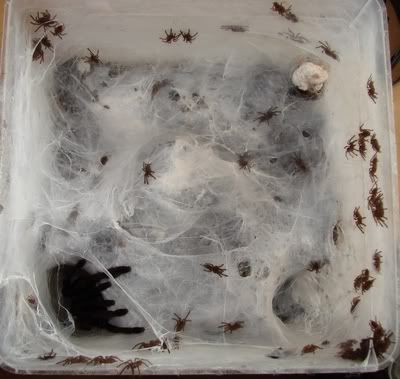 Cyriopagopus schieodtei....1 good eggsac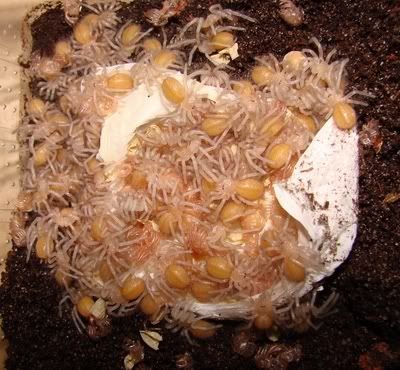 Haplopelma lividium....1 good eggsac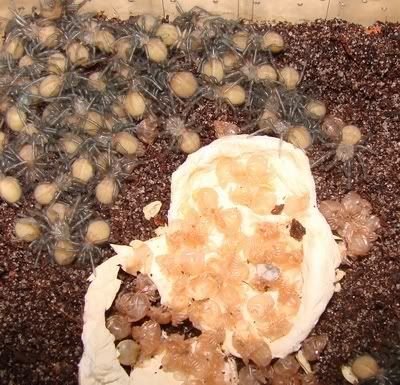 Holothele incei.....1 bad eggsac (my fault I think!)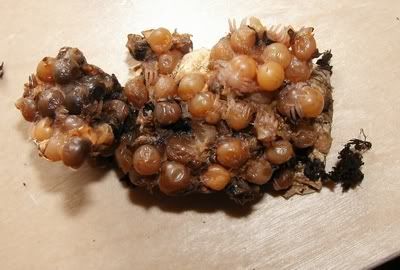 Psalmopoeus cambridgei....2 good & 1 bad eggsac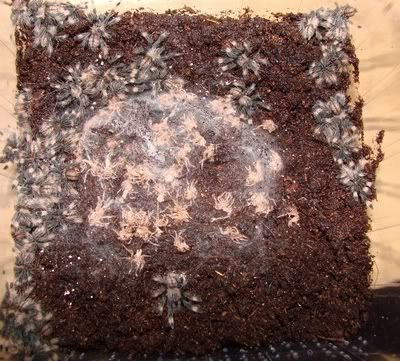 Psalmopoeus irminia....2 good eggsacs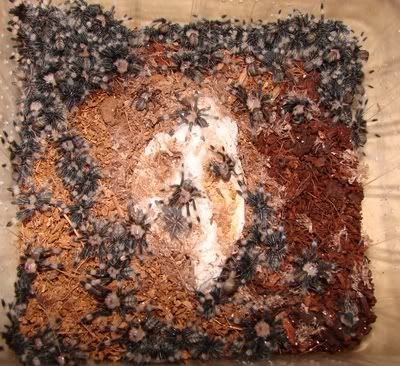 Psalmopoeus pulcher..........1 good eggsac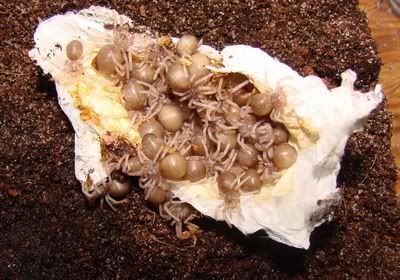 Psalmopoeus reduncus.... 3 good eggsacs....1 eggsac resulted in only 2 spiderlings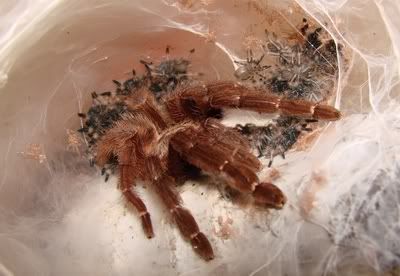 Selenocosmia peerboomi (normal)....1 good eggsac from WC female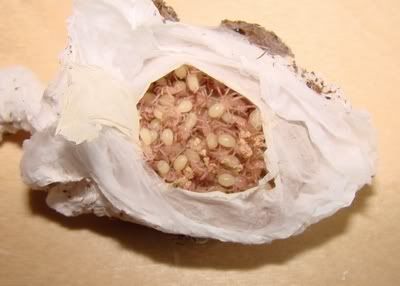 Selenocomia peerboomi (light)....1 good eggsac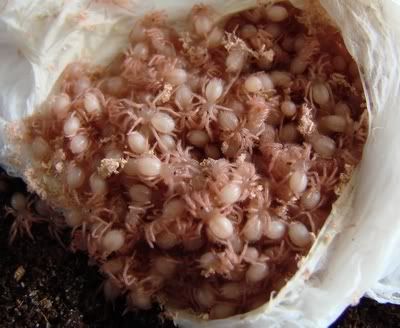 Heteroscodra maculata .....1 good eggsac that escaped! (same happend with one of the Psalmopoeus eggsacs and an Ephebopus eggsac )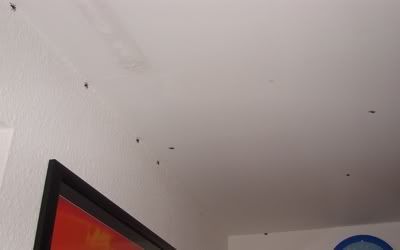 Ephebopus cyanognathus........1 good eggsac opened in feb and a second in aug with contents found wandering the spideroom when I came home from my hols.
Avicularia minatrix....1 good eggsac, although only one of my half of the sac made it through to spiderling. Don't know about the other half.
2 bad eggsacs from Psalmopoeus sp. "belize" (prob reduncus) both got eaten.
lastly 1 good eggsac from Theraphosa blondi.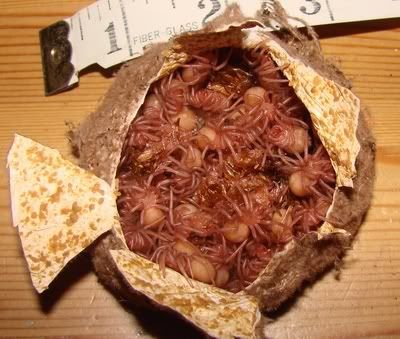 Think that is all for me if I recal correctly. Ok mostly easy to breed species but still not too bad I think.
Cheers
Chris