HEllo All,
These P antonious "Peru" were adquired early Dec 08, they all molted in my care.
Here is the mature male male with a new suit. (matured back in March 09)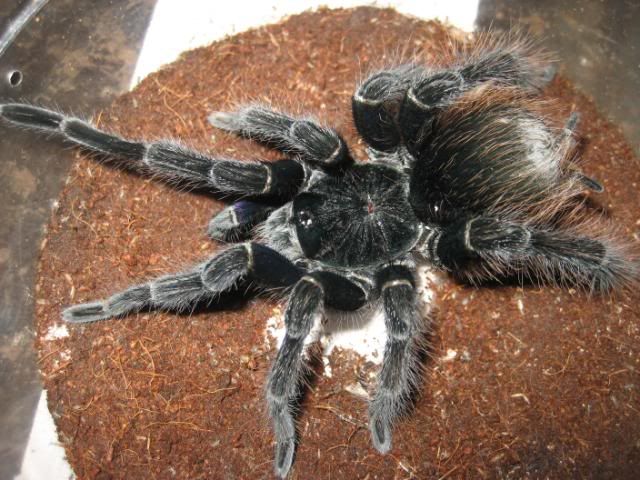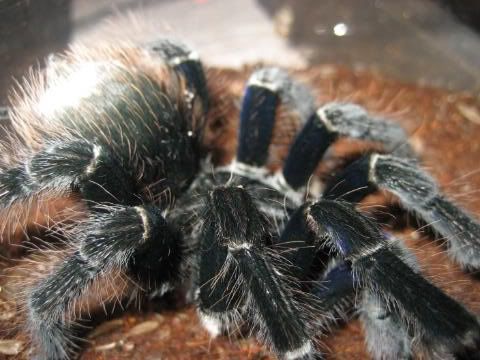 Here are some pics of my fat girl, she was mated back in (Jun/July 09)
Well I got an early Xmas present.
P antonious female #1 with egg sack (laid Dec 23rd, 09)
The egg sack is getting big and still looking good on the first girl.
P antonious mating female #2 (July, 09)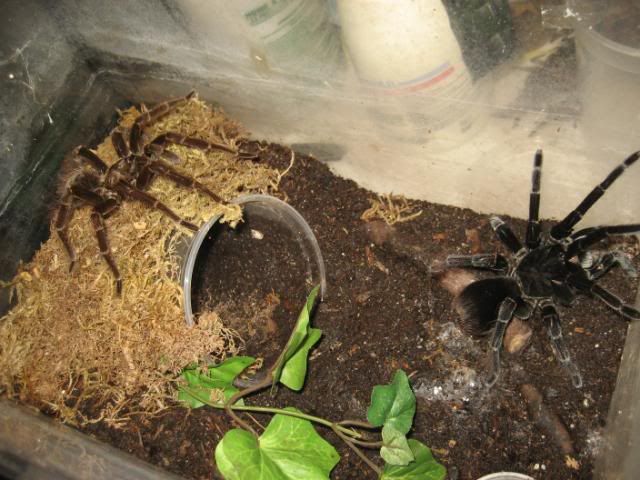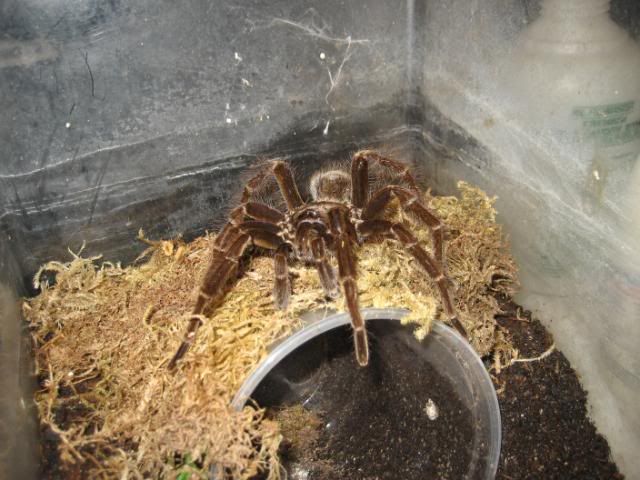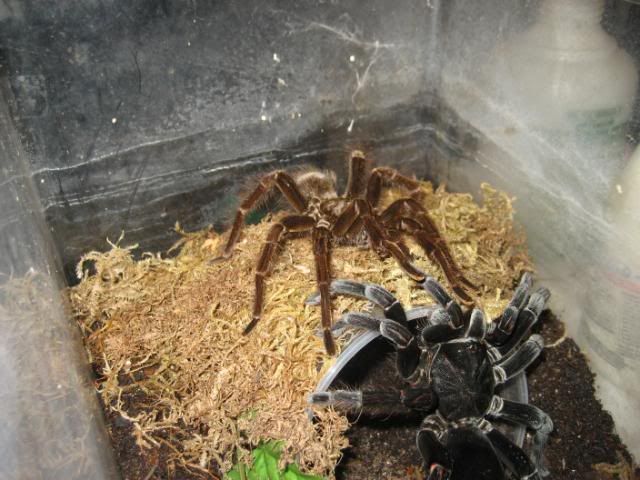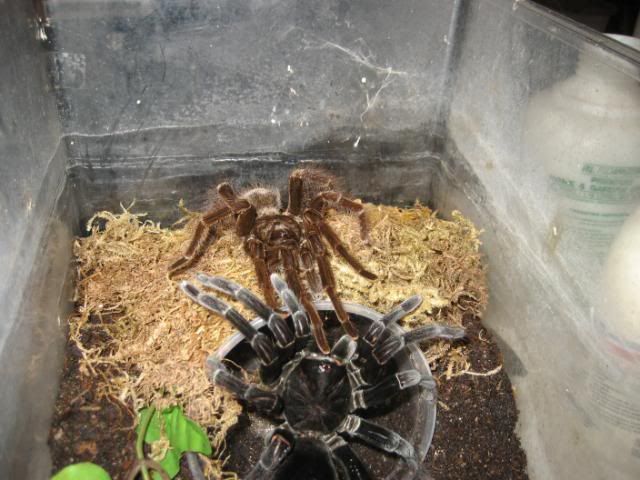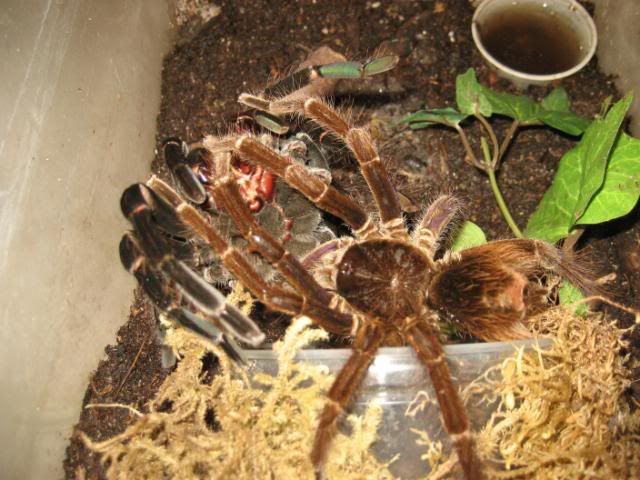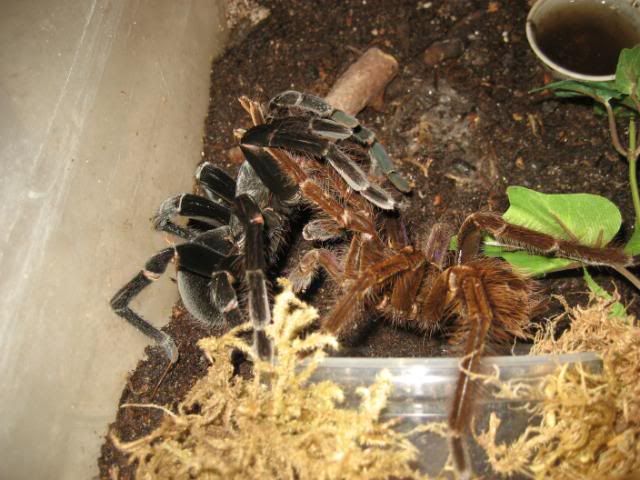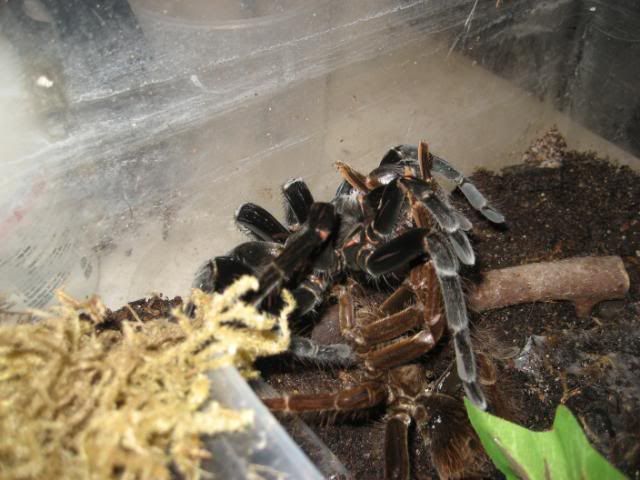 the satisfied male cleaning his palps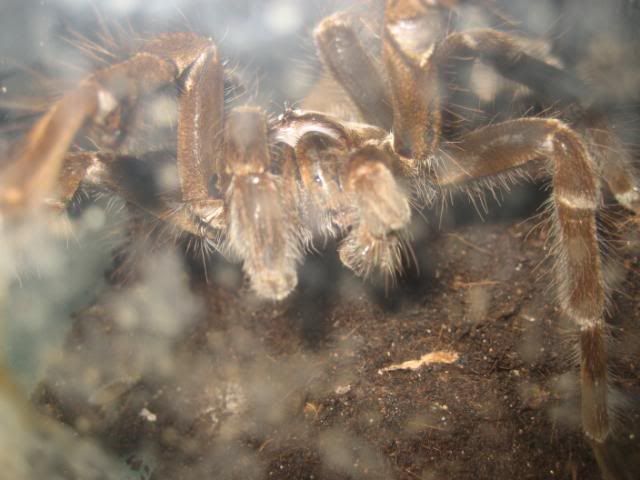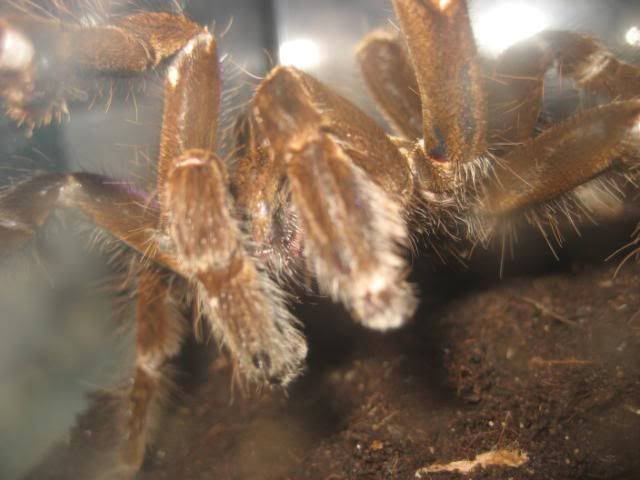 Now, I saw my 2nd girl doing this Saturday night (Jan, 9th)
Sunday (Jan 10) morning I saw this
And Sunday night I came home to see this (Jan 10)