To say I am chuffed is an understatement
This could be a UK first captive mating to eggsac to nymph 2 success? As far as we are aware there were eggsacs from WC females that had subsequently been eaten or appeared to be unfertilised.
I paired my adult female A. sp. "Kwitara river" and my own mature male on the 7/7/09. The female dropped an eggsac on the 24/8/09 and we removed it a couple of days ago as it looked like things just werent quite right with the eggsac reducing in size. A lot of the eggs looked to be possibly unfertilised and had gone bad. We did manage to get a few nymph 2's though which is exciting.
We will be writing up a detailed breeding report including temps etc for submission to a future BTS journal.
The pair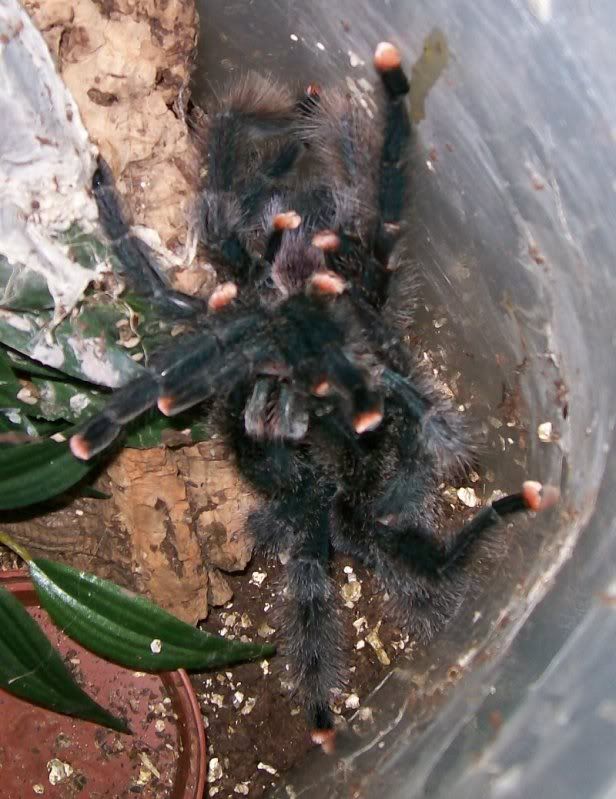 result - a few of these