I've been keeping T's for 4 years now and my husband has been for over 20 and this was our first breeding attempt and a first sac for our Pulchripes "Eddie". She was my first T and through her (and here) i met my husband so she's a special lady.
Paired on 6th feb 2011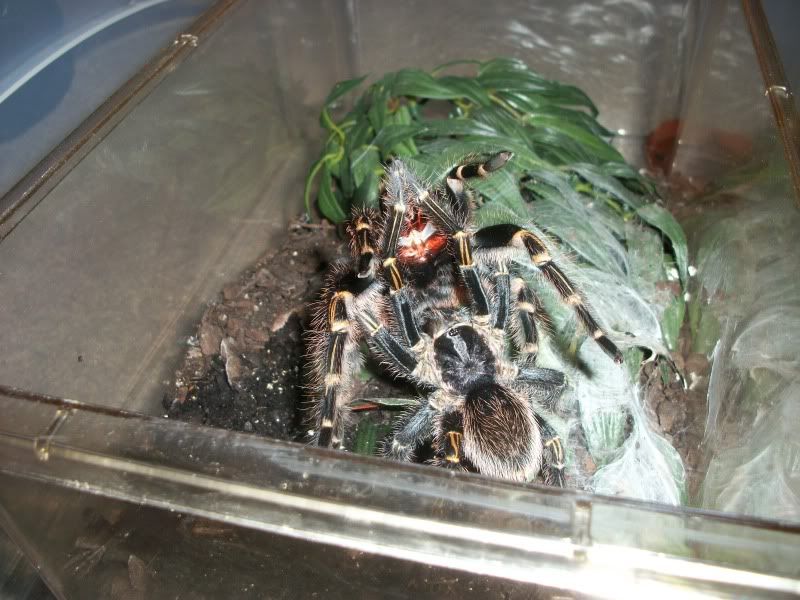 Dropped on 14th september 2011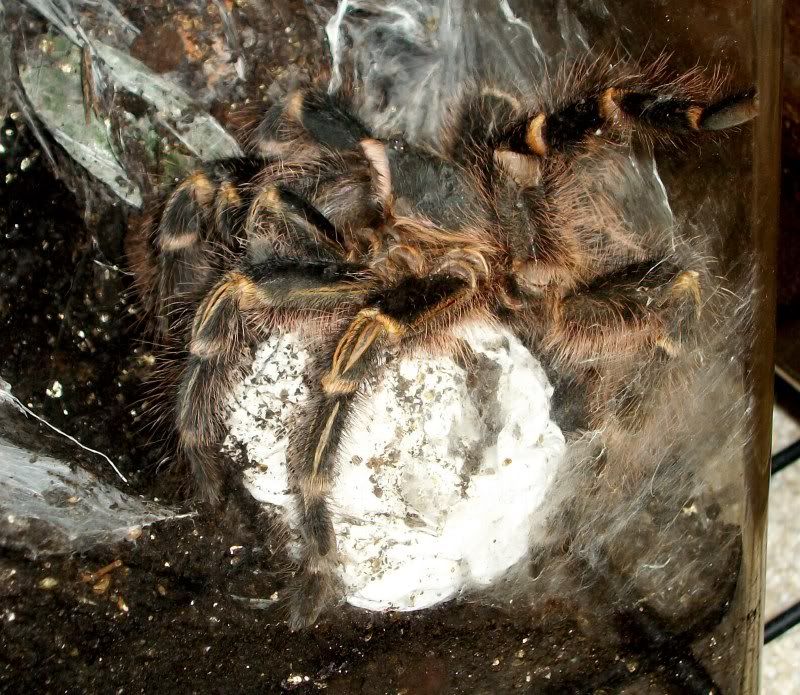 Now we have a 40 day wait if all goes to plan but in my mind its been a success just to get this far.
Thanks for looking