Here are some photos of what I received today in the post. B. Smithi and A. avicularia and A. versicolor. The B smithi loves to be held. The 2 A's are not too happy though and got quite irritated by my warm hand when it crawled onto me.
They are all gorgeous wee beasties too. I hope you all agree.
I just realised I was not allowed to display my B smithi being handled. My bad? I deleted the offending photos!
Brachypelma smithi Female juvenile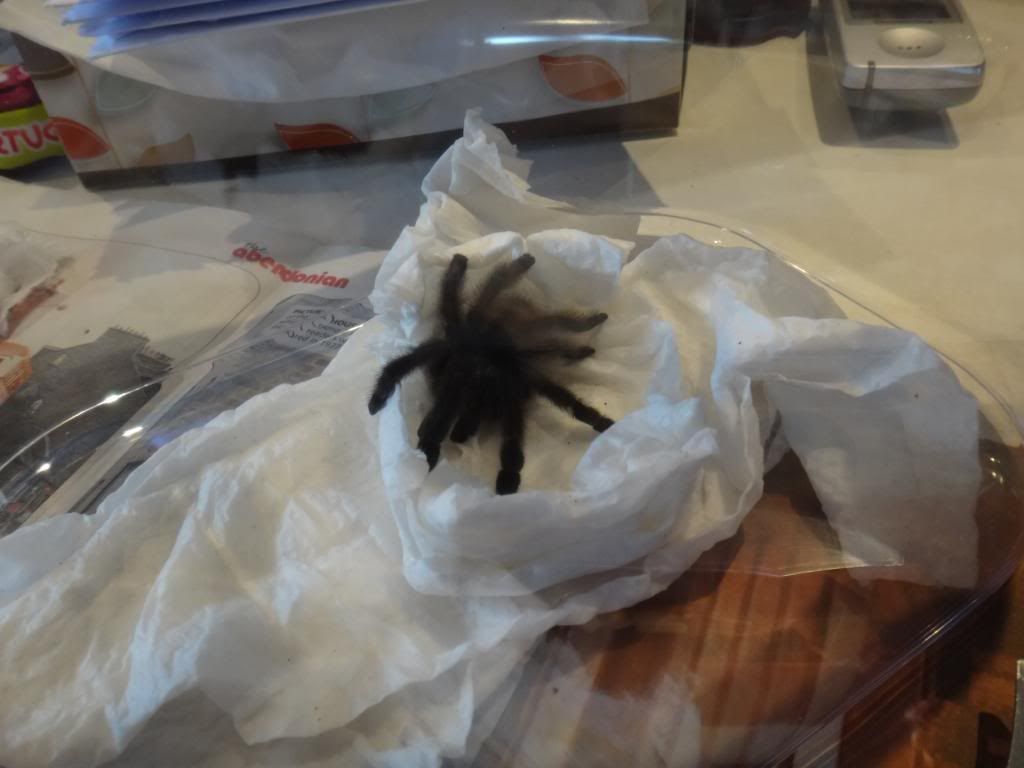 Avicularia versicolour saying I am glad to be out of this box!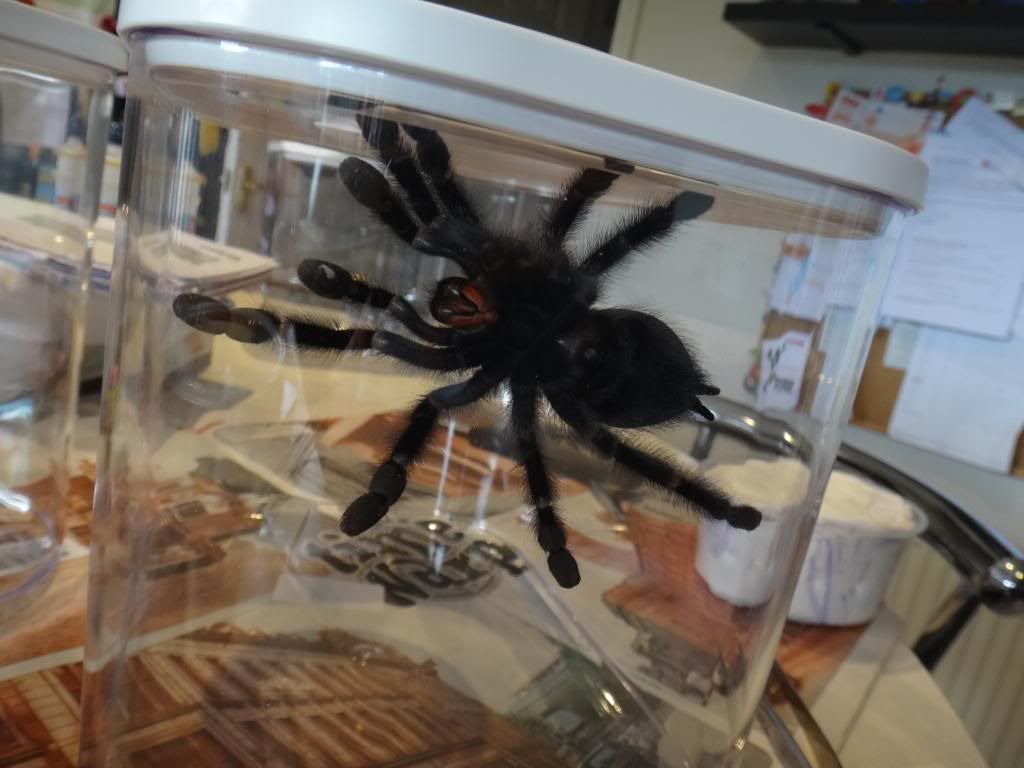 Avicularia avicularia from the underside waiting to go into her permanent home but glad to be out of the transport box. Smile for the camera!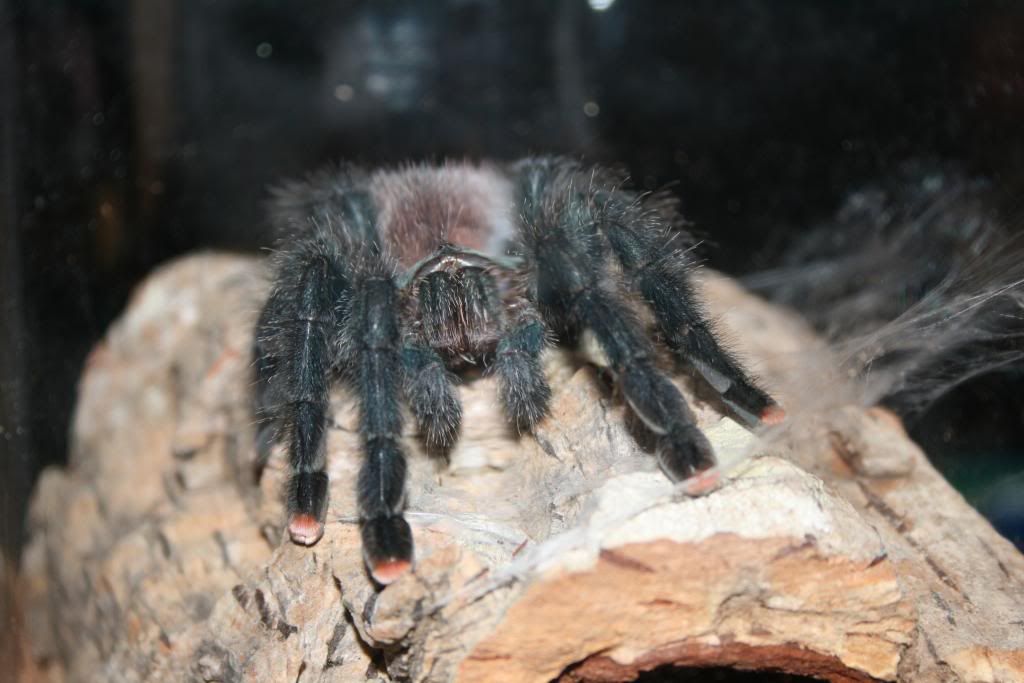 Avicularia avicularia in her home...and happy feeding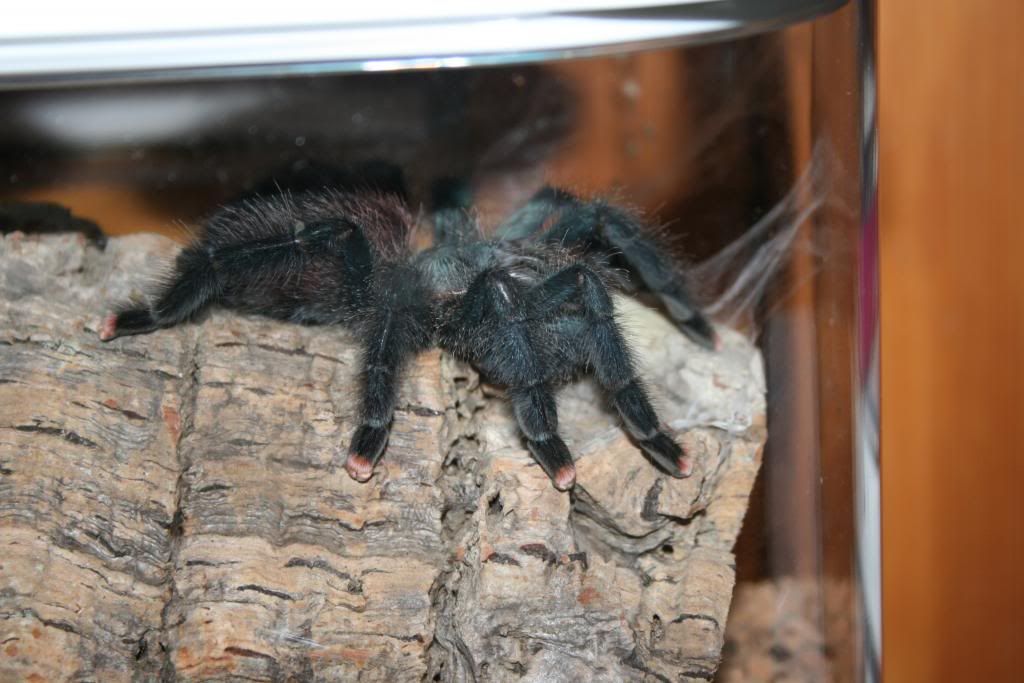 Avicularia avicularia in her home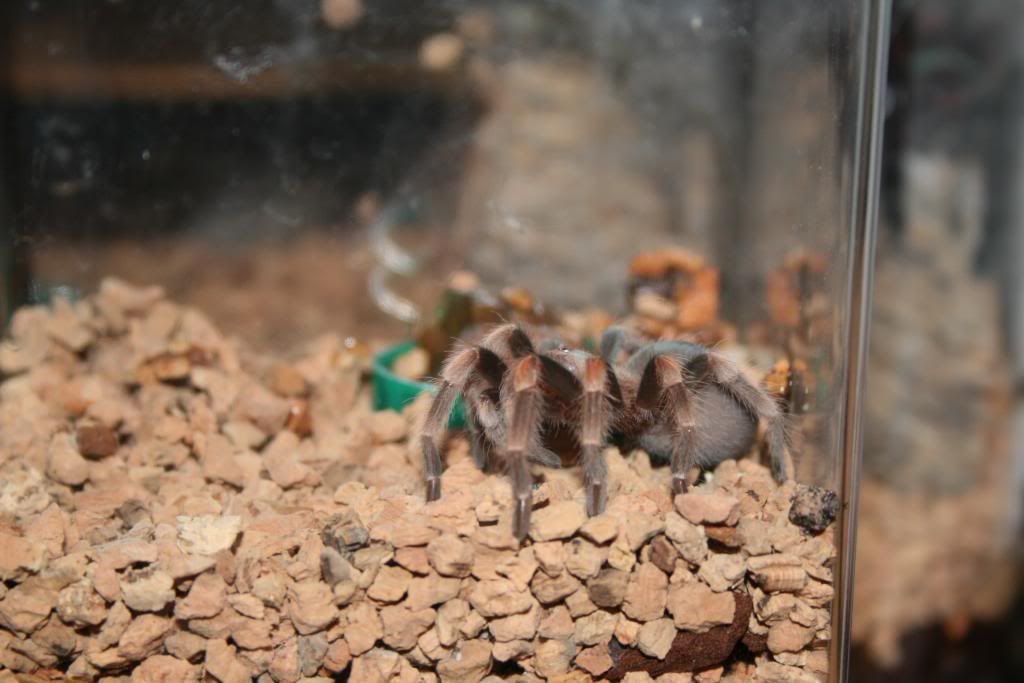 Brachypelma smithi at home